NIUMAG Carrying New Products Debut in MRPM 13
On September 4, 2016, NIUMAG analysis Instrument Corporation attended in the 13th International Conference on magnetic resonance in porous media (MRPM 13) in Italy historic city Bologna. Biennial international conference, MRPM is an academic event for NMR application and technology in porous media industry, providing an international platform for participants to exchange technique and share academic experience.
MRPM13 conference dates are from September 4, 2016 to September 8, 2016, lasted for five days. It gathers more than 200 experts and scholars to participate whom come from more than 20 countries on five continents of the globe. During the conference, those scholars exchanged technique on "Connected porous systems and NMR relaxometry", "Plants, soils, and environmental sciences", "Chemical engineering and related materials", "Petro physics and flow" and other topics totally 11 projects.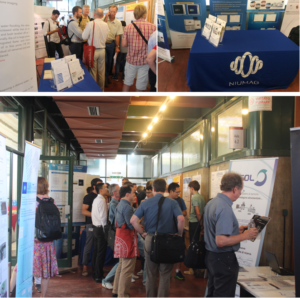 NIUMAG Corporation MRPM13 conference booth
On the first day of the conference, NIUMAG carrying two new unveiled products. NIUMAG debut MRPM international conference after listing on "new three board" in 2016. It also brought the two advanced new products: High-temperature & High-pressure Displacement NMR online measurement system and low temperature Nano-pore size NMR Analyzer. Just appeared, the two new   products attracted the attention of many scholars and experts. Everyone gives unanimously affirmed and highly appreciated for NIUMAG leaps in technical.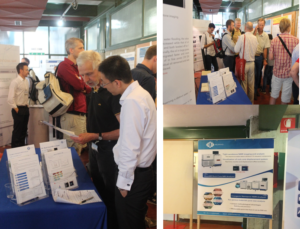 NIUMAG Corporation, national high-tech enterprise, specializes in low-field NMR and has been famous for high-precision, state-of-the-art NMR instruments for over 14 years. We are dedicated to constantly deliver innovative products and also the best service. Our products now are approved and adopted broadly in fields of food science, energy, polymer and life science with robust, reliable and fast technology. Our vision is to keep on developing and bringing innovative techniques to the marketplace and aim to enhance customer productivity and broaden their applications by offering the best precision along with efficiency.
相关推荐