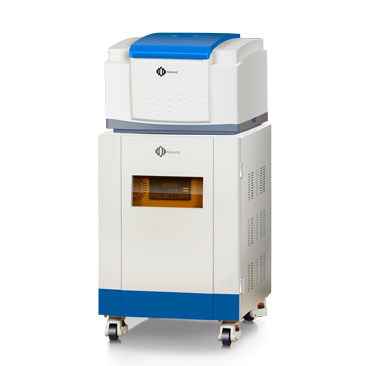 Spin Finish NMR Analyzer PQ001-Fiber
TIME:2018-04-28
Brief Introduction
1.Magnet type: permanent magnet;
2.Magnetic field intensity: 0.5±0.08T;
3.Probe coil: Ø25mm;
4.Effective sample detection area: Ø25mm×H35mm;
Contact Us
Details
PQ001-Fiber NMR Analyzer was launched in 2008. After years of upgrade, PQ001 has many advantages such as small size, high precision, good repeatability, good stability and excellent cost/benefit characteristics. PQ001 has been widely used in the determination of oil content of textile fiber.
Magnet: permanent magnet 0.5±0.08T

Probe: Ø25mm

Effective sample detection area:Ø25mm×H35mm;

Size (L, W, H): 1685mm×520mm×386mm

Weight: 134Kg
Functions:
Rapid determination of Spin Finish content of textile fiber;
Features:
Oil range: 0.1%-100%

Test accuracy: 0.1% error for 5% oil content; 0.02% error for 0.5% oil content;

Repeatability: Relative standard deviation less than 2% (0.5% < oil content < 1%);

Test limitation: 0.01% for 1 gram of sample;

Compliance with national standards: GB/T 6504-2008;

RSTD<=4.000% (tested in 565 days)

User friendly Windows XP operation system and easy-to-use software; operating personnel can operate easily even with no training; multi-language.