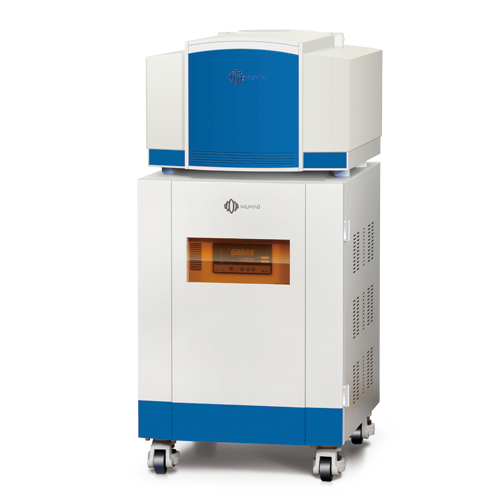 NMI20 NMR Analyzer for Food & Agriculture Benchtop MRI
TIME:2016-06-30
Brief Introduction
Model: NMI20
Application: Food & Agriculture
Optional: VTMR
Contact Us
Details
NMR Imager and Analyzer for Food & Agriculture
Product Description:
NMI20 is a classic NIUMAG instrument, which has a wide range of uses in food, agriculture, and life sciences as well as other fields.
NMI20 integrates industrial design, analysis, and imaging in one easy to use instrument. Its performance and quality are generally recognized by domestic and foreign expert users. The system has received a number of prestigious awards.
---
Magnet type: permanent magnet

Magnetic field intensity: 0.5±0.08T

Probe: Ø15mm

Size (L, W, H): 560mm×650mm×1145mm

Weight: 185Kg
---
Determination of oil /moisture content;

Quantitative analysis of water phase;

Determination of solid fat content;

Relaxation analysis of T2*,T2 and T1;

Proton density imaging, T2 weighted imaging, T1 weighted imaging;

Analysis of water spatial distribution;

Analysis of contrast agent relaxation rate;

Relaxation analysis of T2*,T2 and T1