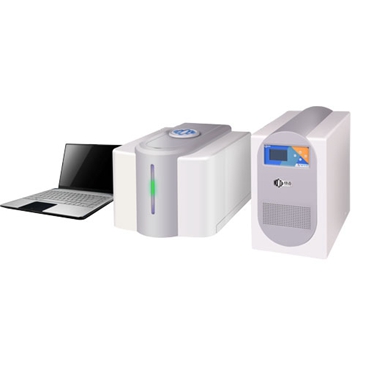 2MHz Core NMR Analyzer MicroMR02-025V
TIME:2018-04-28
Brief Introduction
1.Magnet type: permanent magnet;
2.Magnetic field intensity: 0.055 ± 0.01 T;
3.Effective sample detection area: Ø 25.4mm × H 35mm
Contact Us
Details
The MicroMR02-025V Core NMR analyzer is well designed to test samples with different characteristics and provides you with the most professional and best match analytical solutions. After years of concentrated study, three MicroMR products (2MHz, 5MHz, and 12MHz) can now be provided with optional upgrades to multi-dimensional NMR analyzer with diffusion functions.
MicroMR02-025V is the world's advanced level benchtop NMR analyzer using a compact body design. It is an advanced level benchtop NMR analyzer that can be used in petroleum exploration.
Advantages: high accuracy, good repeatability, high instrument performance, cost-effective, objective and true measurement results.
2 MHz NMR analyzer: Conventional core pore structure and fluid saturation;


Features:

1-inch diameter probe coil is specially designed for 1-inch diameter rock, also suitable for rock cuttings;

Low operation frequency; pulse mode;

All-digital spectrometer;

NMR scanning and analyzing software developed independently according to industry standards;

Customized pulse sequence package;

Exportable raw signal data facilitates data post-processing;

Convenient for export of raw data to Excel;

Automatic and manual calibration of operating frequency;

Automatic and manual calibration of pulse length (90 and 180 pulse)

Professional ICC(Industrial Control Computer) ensures high stability and fast processing speed;

Compact structure and attractive appearance.